Staff
Head Admin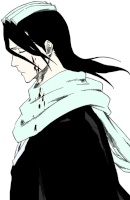 Byakuya Kuchiki
______________
Admin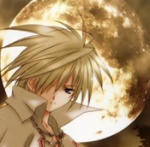 Soren
Marcos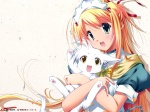 Kuraiyami Hana

Vengeance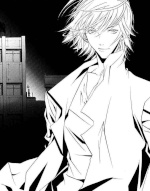 Taken Canon Characters
Byakuya Kuchiki
Rukia Kuchiki
Renji Abarai
Neliel Tu Oderschvank
Urahara Kisuke
Rangiku Matsumoto
Orihime Inoue
Yoruichi Shihoin
Ichigo Kurosaki
Soifon
Ulquiorra Schiffer
Retsu Unohana
Shunsui Kyouraku

Shinji Hirako
Nemu Kurotsuchi
Aaroniero Arruruerie
Kenpachi Zaraki
Juushiro Ukitake
Momo Hinimori
Chizuru
Luppi
Kira Izuru
Shūhei Hisagi
Tia Hallibel
Tousen Kaname
Szayel Aporro Granz
Grimmjow
Nanao Ise
Credits
Forum© Forumotion.com.
Site Skin/Layout© Forumotion.com
Bleach© Kubo Tite

The Story So Far....
It's been almost a year since Kurosaki Ichigo defeated Aizen Sosuke and Ichimaru Gin. The shinigami killed the remaining Espada, and things in the Soul Society have been peaceful. Back in Hueco Mundo, a new group of Espada has formed. Their goal? Avenge Aizen's death and destroy the Soul Society. The Arrancar fight over who will lead them, but finally they select a mysterious new leader, Seiyusosha Saiyagawa. The Espada and Arrancar plan to arrive in both the Soul Society and Karakura town on the anniversary of Aizen's death, knowing the shinigami will have to split up to protect both. With many new and powerful Arrancar, Hueco Mundo has a chance of out numbering and defeating the Shinigami.
Meanwhile, not liking the new leader, Tousen Kaname has left Hueco Mundo. Will he try to rejoin the Soul Society, or take his own path? Tousen ends up in Rukongai, where Soifon finds him. The two meet again, face to face, after more than a year. Soifon demands that Tousen leave, and when he doesn't, decides to take this opportunity to question him about the Arrancar. After a minute, Tousen finally tells her about Seiyusosha Saiyagawa and her plans to avenge Aizen. Also, he says, Kensei Kontan, a Vizard, plans to help her, and turn the rest of the Vizard against the Shinigami!
Will Kensei succeed or will the Vizard go their separate ways? The future of the Soul Society may depend upon their decision.
Tousen's not the only one who dislikes the new leader. Grimmjow Jeagerjaques has left the Espada, refusing to be under Saiyagawa's command. Along with Ayame Hikari, Kyouga, Micha Rios, Raiga-Gin, Sia Kaiomi, Tomix, and Kyo Hyio, he created his own group, Korosu. They plan to destroy the Shinigami, and take over Hueco Mundo.
Hueco Mundo may never be the same....
Join
Guest Board

Topics
Posts

Last Posts

Guests can come here to post questions and find out information about the site before they join.


33

60

Gilmore Girls Se...
Fri Aug 05, 2011 3:56 pm
Gilmore
Information

Topics
Posts

Last Posts

Come here to view the updates and annoucements for Bleach Unified.


92

632

MI5 (Spooks) Plo...
Wed Aug 10, 2011 12:13 am
tonly
Come here to read the rules of Bleach Unified. Make sure you follow them at all times.


10

26

New bleach site...
Thu May 05, 2011 6:21 pm
robson12
Come here to find out what you need to know about the forum such as ranks, characters, etc.


48

102

Help
Tue Jul 03, 2012 12:16 pm
Kashamaru Goukashi
Hello & Goodbye

Topics
Posts

Last Posts

Come here to introduce yourself and get to know other members better.


108

271

Cheap bags as a ...
Mon Jul 08, 2013 6:27 pm
milktea
Post here if you're going to be absent from the forum for more than a week so your characters don't get deleted.


87

138

How To Have A Go...
Sat Aug 13, 2011 11:14 am
loop
Post here if you're going to quit the site so we know to delete your accounts.


51

99

Talk About runes...
Wed Aug 10, 2011 10:44 am
loop
Creation Area

Topics
Posts

Last Posts

Here you will find the templates for characters and kido. Please remember to use them!


28

63

Environmental L...
Tue Aug 02, 2011 12:18 pm
loop
Come here to request a canon character so no one takes it before you make the app. Characters will be held for one month.


74

193

Hollow Ichigo
Thu Feb 21, 2013 11:41 am
Hollow Ichigo
Come here to create your character. Be sure to use the template and wait until your character's approved before RPing.


378

1179

Hanshou Kurohi...
Fri Nov 16, 2012 11:34 am
Hanshou
Come here to create custom Kido. Be sure to use the template and wait for it to be approved before using it in RP.


31

51

The Online Ka-Ch...
Mon Aug 15, 2011 11:55 am
loop
World of the Living

Topics
Posts

Last Posts

Karakura Town is a fictional town in Tokyo where Ichigo, Inoue, Chad, and Ishida live. For the most part its a nice and peaceful place with areas that resemble today's suburbs and cities. The trouble usually appears when Hollows, and other supernatural beings appear.


233

4507

Mickey Mouse Clu...
Thu Aug 04, 2011 3:27 am
tonly
The Urahara Shop is owned by Kisuke Urahara and sells various items from Soul Society. It usually serves as a base for the protagonists of Bleach. Ichigo and his allies usually come here to train or discuss plans on how to defeat an enemy.


12

215

How To Be Funny...
Wed Aug 03, 2011 10:49 am
loop
This is the Base only the Vizard know of, where the Vizard sleep, relax and enjoy free time. Others may go here if invited by the Vizard.


8

210

Funny Pictures...
Fri Aug 05, 2011 11:16 am
loop
The base where the Bount reside. Only Bount are allowed in here, unless given permission.


5

15

Tips to Make Yo...
Fri Jun 10, 2011 11:05 am
loop

3

4

New Car buying T...
Tue Aug 02, 2011 7:20 am
Afforrya
Soul Society

Topics
Posts

Last Posts

Seireitei (The Court of Pure Souls) is where the Shinigami live. There are different districts in Seireitei, arranged in ascending order by the number of spirits leaving in an area; the more spirits, the more dangerous the area.


42

621

Atop the tower o...
Tue Jun 19, 2012 11:56 am
Kaname Tōsen
Rukongai (wandering soul city), also known as the Rukon District, is the largest portion of Soul Society and the most populated. It is divided into 320 districts (80 in North Rukongai, 80 in West Rukongai, etc.), each numbered in descending order on how far they are from the center; this results in the higher-numerated (and farther) districts decaying into slums.


11

170

Random Day (Open...
Thu Jun 24, 2010 7:48 pm
Koori Yuki
The Gotei 13 is the organization which most Shinigami join, and one of the three main branches of military in Soul Society. It is split into thirteen divisions (hence the name), with several divisions having certain specializations. The Gotei 13 is subservient to the edicts of the Central 46 Chambers. They also have no jurisdiction over any of the noble families.


53

663

Taking a Walk
Tue Jun 22, 2010 5:09 pm
Koori Yuki
The area where the shinigami train to get stronger.


12

141

Hungry For Overk...
Fri Jun 17, 2011 2:52 pm
loop
Hueco Mundo

Topics
Posts

Last Posts

Las Noches is a massive fortress which can be seen for miles in Hueco Mundo. It consists of a main building with a domed center surrounded by several large towers and smaller buildings. Atop the dome are six smaller towers (or as they appear), which seem to contain areas such as the Espada meeting hall.


39

670

Las Noches
Tue Nov 09, 2010 4:53 am
Saya Kuragari
The landscape of Hueco Mundo is a seemingly never-ending white desert, with dunes like those of the Sahara. The desert is littered with what appear to be boulders and shriveled trees, but these are actually a form of quartz. In Hueco Mundo, the moon is on the opposite lunar phase of that in the Human world.


29

441

Alone. (to anyon...
Mon Jun 13, 2011 3:53 pm
Reizo
The Forest of Menos, introduced during an anime-only filler, is an area below the surface of Hueco Mundo's desert where the average Hollow hide from the Arrancar. Gillian- and Adjuchas-class Menos dwell here, along with possibly Vasto Lorde-class Menos. The forest is filled with large trees made of a silvery quartz substance. These trees extend to the surface and dot the landscape of the desert in Hueco Mundo.


19

445

Searching for Ko...
Sat Jul 03, 2010 7:53 am
Shinko Hantaisha
This is the base of Grimmjow's new group, Korosu ("to kill"). It is an open area in the Forest of Menos, and the main area is a cave that has been transformed to be a living room like area. Trees surround the area like most of the Forest of Menos, but are packed together even more here, making it invisible to most people that don't know it's there.


15

288

Welcome to the B...
Fri Dec 17, 2010 12:47 pm
Alexx
Event Area

Topics
Posts

Last Posts

Forum events will take place here.


9

100

The meeting betw...
Sun Jun 06, 2010 11:46 am
Koori Yuki
Off RPG

Topics
Posts

Last Posts

Just beginning to RP? Don't feel like typing a lot? RP at the Role-playing Academy any way you want.


7

27

Murder Mystery E...
Wed Jun 15, 2011 11:53 am
loop
Come here to battle if you don't want the fight to affect your character in the RPG.


21

182

First Fight
Fri Jul 23, 2010 6:42 am
takashimakun
Come here to RP a different storyline, canon relationships, your character's history, or anything else that you don't want to have affect your character in the RPG.


11

166

[OnlineGame]MUon...
Fri Apr 29, 2011 1:58 pm
armaku01
RP Partner Wanted

Topics
Posts

Last Posts

Come here to find someone to RP with.


117

678

Getting Started ...
Tue Jul 20, 2010 2:55 am
Sakurako Miyazaki
Chat Area

Topics
Posts

Last Posts

Talk about anything you want here.


133

335

Saving money by ...
Mon Apr 22, 2013 2:53 pm
milktea
Share videos, pictures, and writing here.


49

192

Your Character's...
Thu Nov 25, 2010 4:38 am
Ookima Shinji
Debate about things here. (Aizen's cool vs Aizen sucks, etc)


7

75

What To Look For...
Thu Jun 16, 2011 12:17 pm
loop
Here you can have fanclubs for characters or pairings.


10

76

RenIchi
Sun Jun 20, 2010 12:48 am
Koori Yuki
Spam all you want here!!


67

1517

Rules of Engagem...
Mon Aug 22, 2011 10:01 pm
then2012
Advertise your site here, but if you post an advertisement, this site must be on yours, or your advertisement will be deleted. Guest friendly.


249

287

How can I use de...
Tue Apr 23, 2013 2:26 pm
milktea
| | | | | | | | |
| --- | --- | --- | --- | --- | --- | --- | --- |
| | New posts | | | No new posts | | | Forum is locked |